We all dreamed of being a future Formula 1 racing star! I know I did so I would have been very happy with this ver stylish children's racing car bed. This is our smallest bed but is still beautiful to look at and we are working on some more options on this bed. You can choose from a range of liveries or you can have a go at designing one yourself! Range of colours available for primary/secondary colours and also a selection of designs for the personalisation.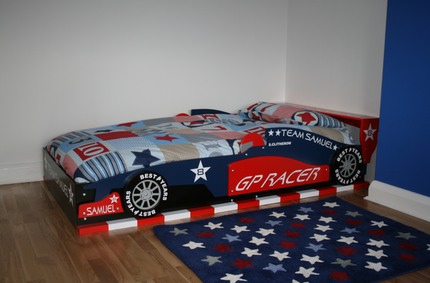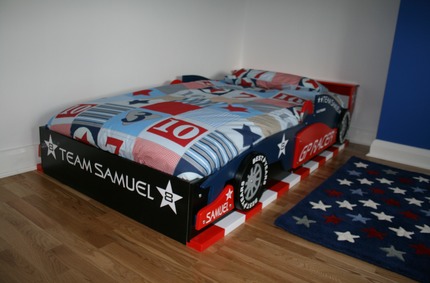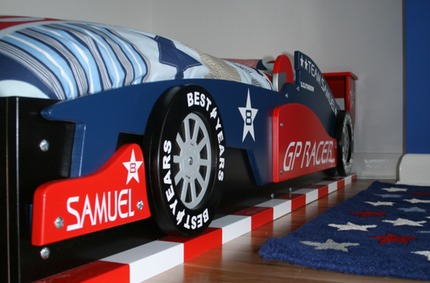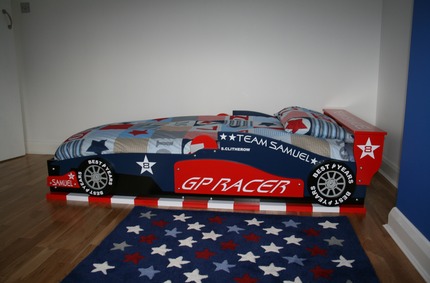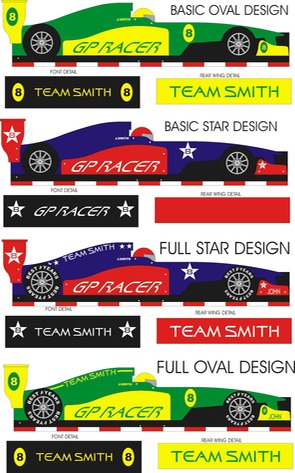 Standard Designs shown to the right. We can create more designs if required. Let us know what you would like to see.
Different levels of detail for different price points and also the option of creating your own design. We can paint and add transfers to your specification and can supply a blank template for you to design it.
Many colours available.
Can fit either a 6'3" x 3' mattress or a 6'3" x 2'6" small single.
For more details on ordering please use our contact form