This bed has had a few changes made to it over the years to improve on the detailing on the bed. The blue version shown is the latest design including the fully detailed engine and also the US Air Force markings. First picture shows the plane in our newest colour scheme.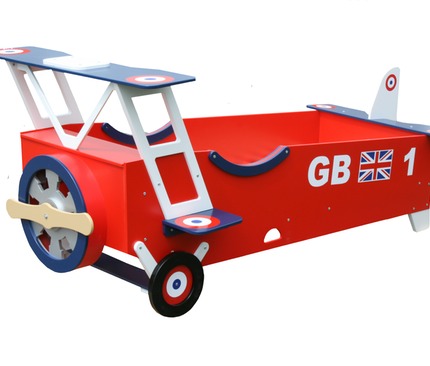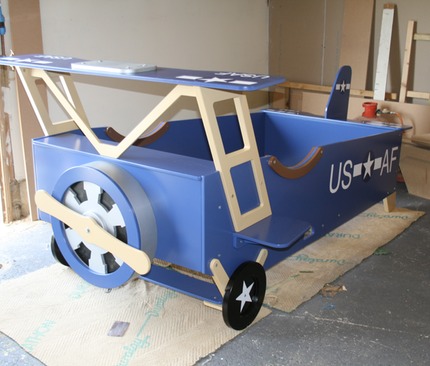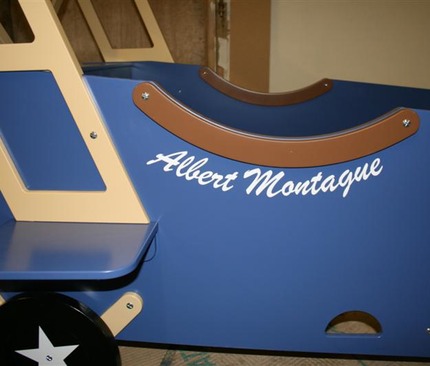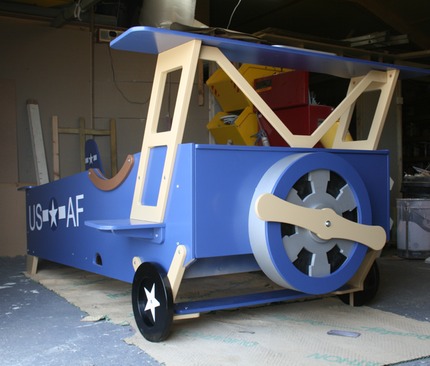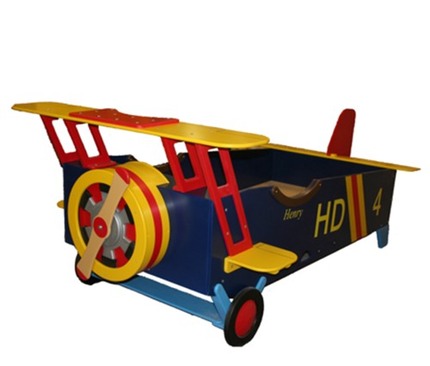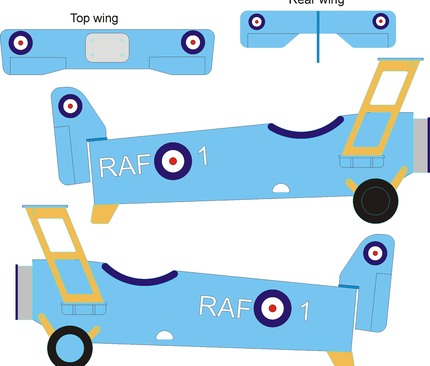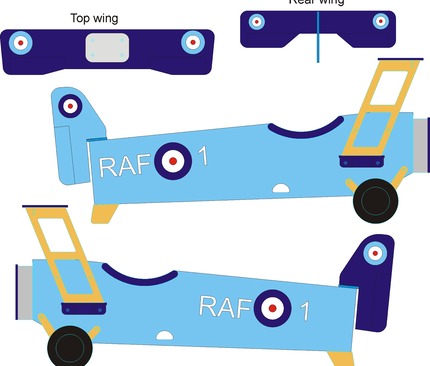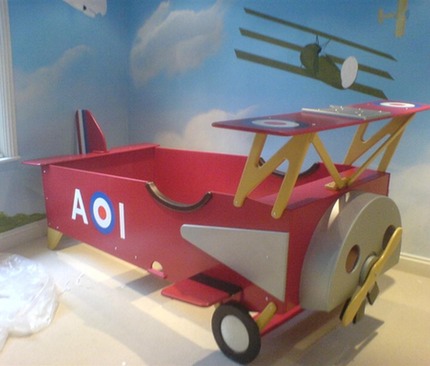 As you can see in the pictures we can add your childs name to the cockpit as well as letting you choose either military markings or go for your own colour scheme as can be seen with the blue/red/yellow version shown.
List of options for this bed.
Colour options available for the following in non standard colours.

Primary colour

Main sides
Front and rear body
Spreader between wheels

Secondary colour

Upper wing
Lower front wings
Rear wing
Engine front

Highlight colour

Wing supports
Wheel supports
Rear legs
Tailplane
Top wing centre part

Name can be added under cockpit
Cockpit leather usually in dark brown or could match primary/secondary/highlight
Wheels black - wheel centres to match colours above.
Propellor - tan
Engine - silver
Engine sides to suit colours chosen
Details can include military symbols shown or stripes etc. For own designs a sketch would be required for us to quote for this.
Standard colour schemes

GB red/blue/white with union jack and roundels
USAF in blue/tan as shown
RAF 1 in light blue/light blue/tan with roundels
RAF 2 in light blue/dark blue/tan with roundels
For more details on ordering please use our contact form