Don't all little girls want to be a princess? Well now thay can sleep like a princess in their very own princess carriage bed. Many children, including some famous ones, are already luck enough to own one of our lovely princess beds. Will your child be the next?
This is our cinders coach especially designed for a junior mattress. The difference between this and the larger single size coach is that the sides are higher in relation to the body.
We can also supply a fixed pair of doors that screw onto the bed so if the child is small they will not be able to crawl/fall out of the bed. Once your child is old enough the fixed doors can be removed once your child is old enough not to need them anymore.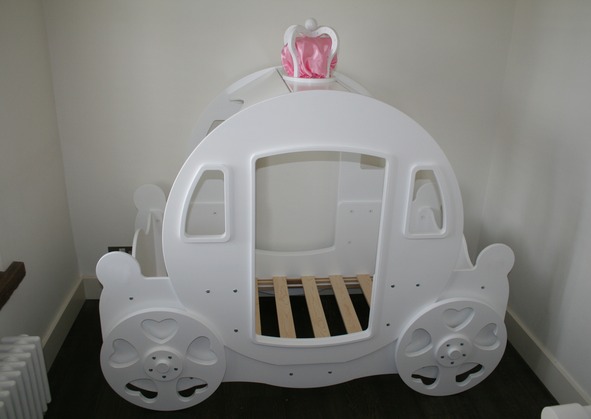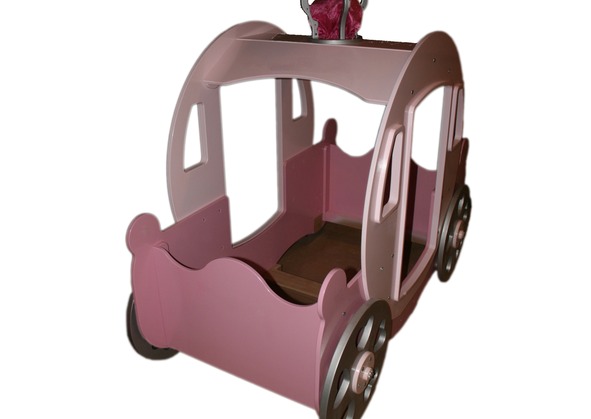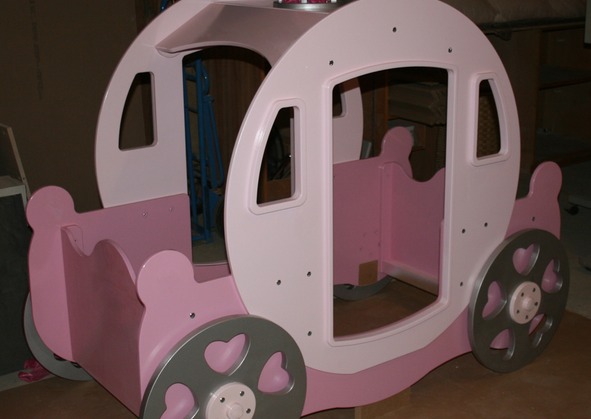 Can come in your own colour or you can select from the following standard colour schemes.
White all over
Light cream all over
Light pink all over
Light cream body, light pink upper body, light cream wheels and light cream wheel hubs
Dark pink lower body, light pink upper body, silver wheels and light pink wheel hubs
Pastel blue all over
Lilac all over
Crown available in a number of finishes and has crystals on to match colour scheme. Material will also fit colour scheme chosen.