Aaarrgghh me harties! This would be the ideal bed for the pirate in your family. What sea farin' cap'n wouldn't want one of these fantastic galleons in their bedroom. This is one of our most detailed beds and one of our favourites. Comes with a 5ft mast with rigging, a helm wheel, captains storage cupboard and shelf at the  stern and a large storage chest in the bow. Also to add to the fun it has 2 useable anchors with 2m of chain on each anchor. This is a true masterpiece we love to make. Standard colour scheme with the highlight colour for the detailing on the bow and part of the stern. Can come in a custom colour scheme if required.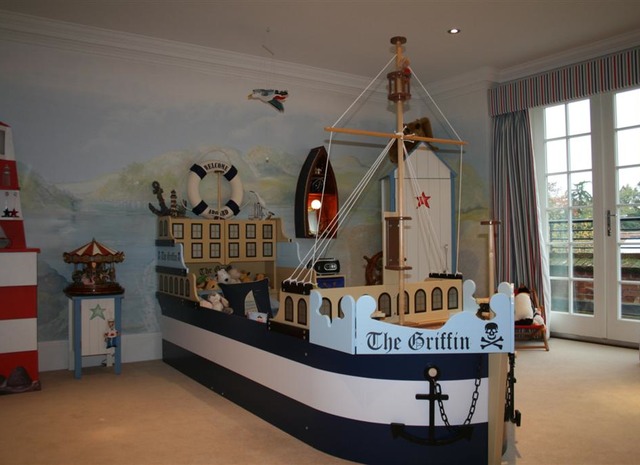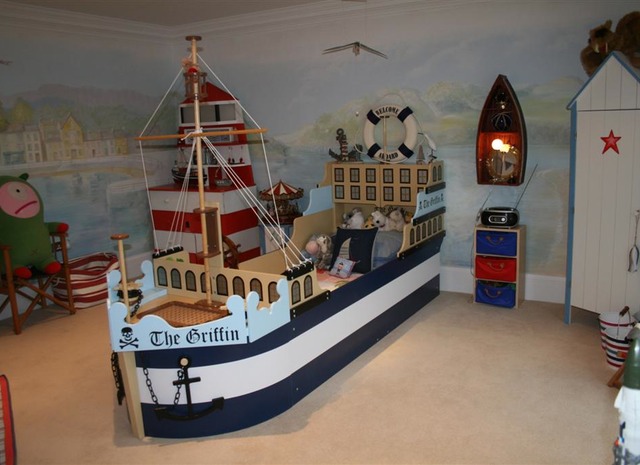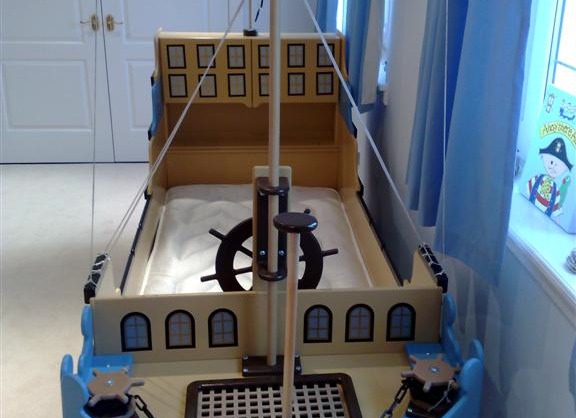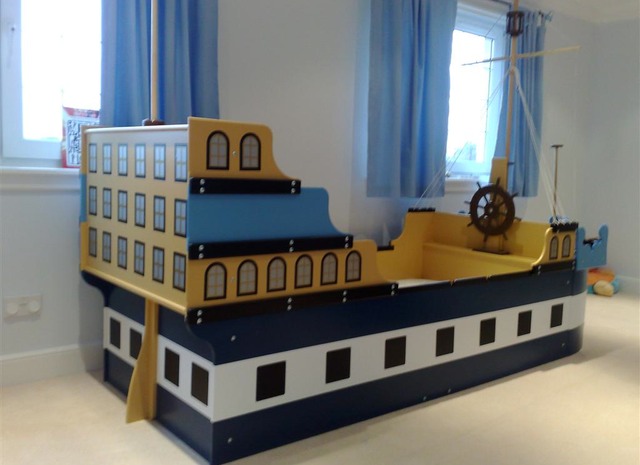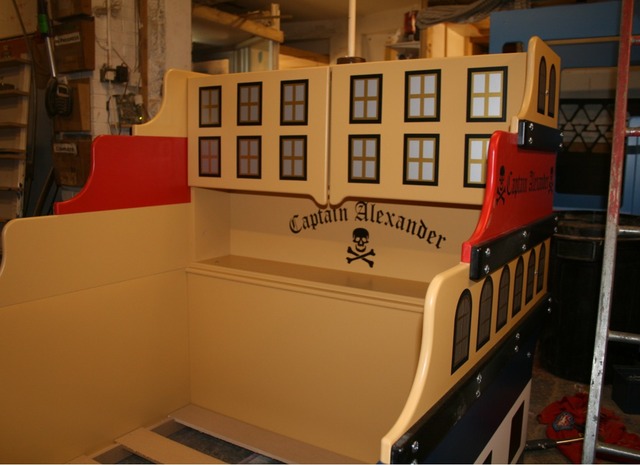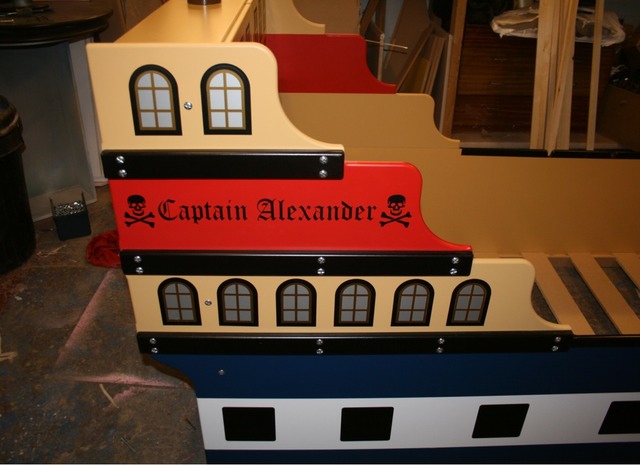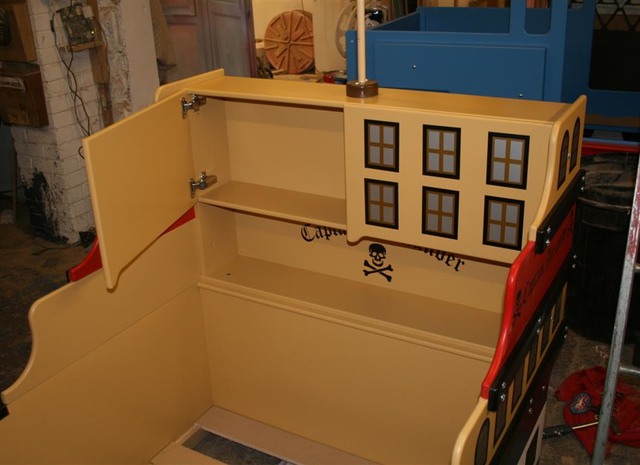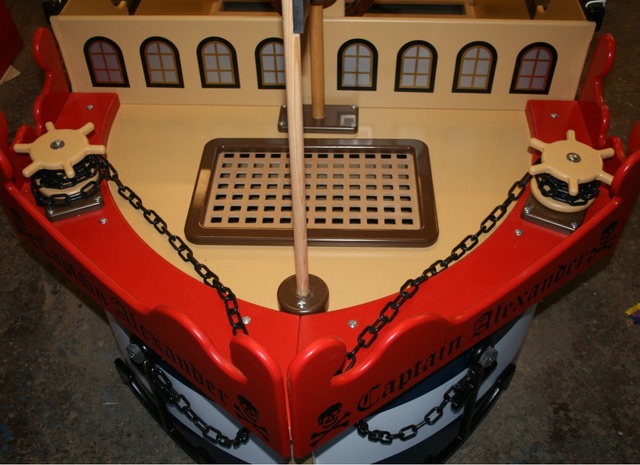 Following is a list of the different options available
Standard version includes

Available as a standard single (2'6", 3', 1m euro or US Twin)

Toy box in the bow
Storage cupboard at the stern
Rear shelf
Anchors with 2m (6ft) of chain and chain stores.
Cargo hatch in Bow
Name of boat/child on bow and stern sides
Available in a standard colour scheme with highlight colour choice

Red (as seen in pictures)
Ice blue (The griffin in the pictures)
Mid blue (as seen in room with blue curtains)

Options Include

Custom colour scheme if required
Can add captains name to rear under cupboard.
Custom colour matched colours if required.
For more details on ordering please use our contact form