Jump aboard as the fishing boat bed is about to leave on another trip! This is a cute bed incorporating a handy storage section in the bow of the boat. Comes complete with a colour matched helm and is ideal for the more nautically minded captain in your family. This bed is only available in a single.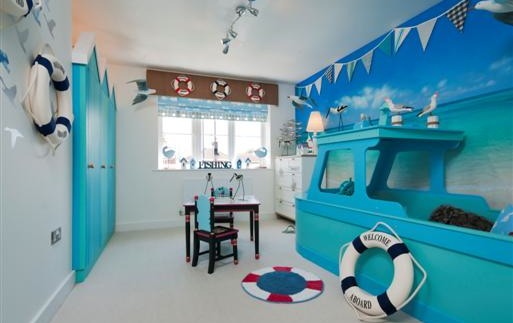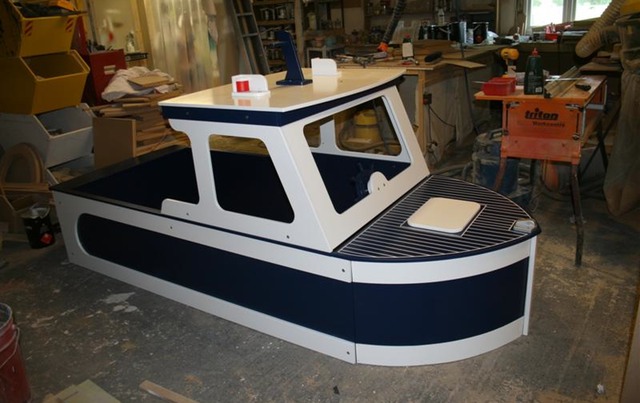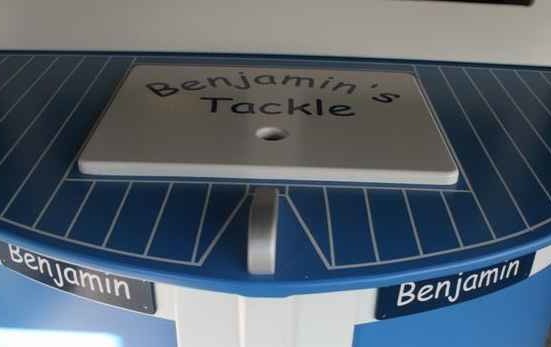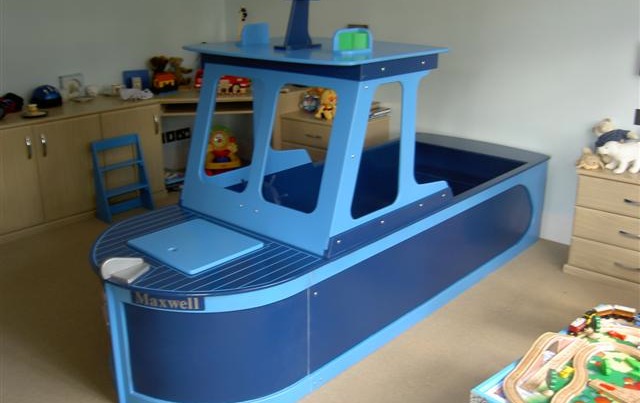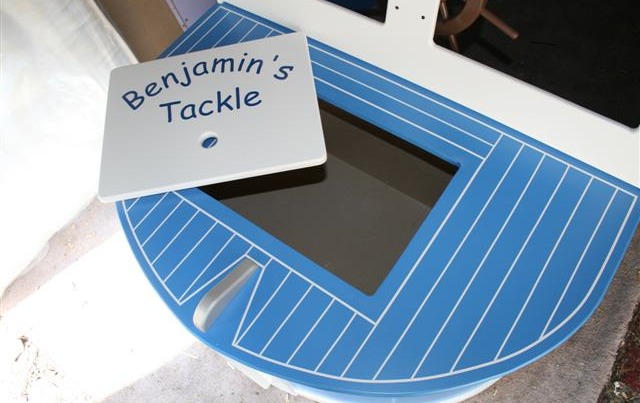 Following is a list of the different options available
Standard version includes

Available as a standard single (2'6", 3', 1m euro or US Twin)

Toy box in the bow
detailed front deck markings
Name of boat/child on bow
Personalised toy box lid
Available in a range of colours. Choose 2 for primary/secondary

Dark Blue
Red
White
Tan
Silver
Yellow
Ice blue (very light blue)
Mid blue
Dark Blue
Lime green
Orange

Options Include

Custom colour matched colours if required.
For more details on ordering please use our contact form